You do not have enough credits! Wait 24 hours for 3 new credits or UPGRADE NOW - Our Early Bird discount will expire soon. You'll never see these low prices again!
Common Use Cases for this API
Interior Design Agencies
Leverage our AI technology to generate multiple design styles and layouts in seconds. Impress your clients with quick turnarounds and innovative design solutions.
Real Estate Agencies
Utilize our API to virtually stage properties and enhance listing photos. Show potential buyers the true potential of a space with AI-generated redesigns.
Architecture Firms
Incorporate our AI into your design process to turn rough sketches into realistic renders in seconds. Save time and resources in the conceptual phase.
Home Construction Businesses
Use our API to offer prospective clients a glimpse of what their future home could look like. Customize designs based on client preferences and architectural constraints.
Home Renovation Businesses
Offer your clients a preview of their renovated space before the work begins. Use our API to generate high-quality images of potential redesigns.
Furniture Retailers
Integrate our API into your eCommerce platform to show how different product types would look in various room settings. Enhance customer engagement and increase sales.
Furniture Makers
Use our API to showcase different furniture types in different design styles and room types. Provide a more interactive and personalized shopping experience for your customers.
Home Design & Apps
Incorporate our API to offer users the ability to visualize different design styles in real time. Enhance user engagement and add a powerful tool to your app's feature set.
eCommerce Stores
Integrate our API to offer a unique shopping experience. Allow customers to see how different product types would look in a variety of home settings.
White-Label Integration:
Your Brand, Our Technology
Harness the power of HomeDesignsAI without the branding.
Easy Deployment
Our API is designed for seamless integration into your platform, allowing you to offer state-of-the-art home design AI solutions under your own brand name.
Take all the credit
With our white-label solution, your users will experience the innovation of AI-powered home design without any mention of HomeDesignsAI.
Seamless Integration
Our API is built for easy integration, ensuring that you can quickly incorporate our advanced AI models into your platform without any hiccups.
Enhance Your Offerings
Enhance your platform's offerings, providing your users with cutting-edge design solutions while maintaining your brand's identity.
Leverage Our
Feature-Rich API

in Your Business

Discover the Full Spectrum of Features Available Through our API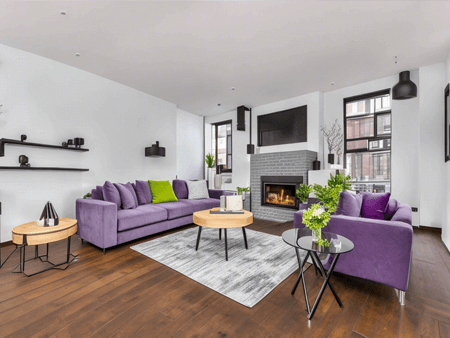 Redesign

Endpoint

Quick Inspiration, limitless possibilities. The Redesign Mode API endpoint enables rapid generation of diverse home design variations. Upload an image, specify style and room type parameters, and receive AI-generated designs in seconds.
You can leverage 4 different modes as part of this endpoint.?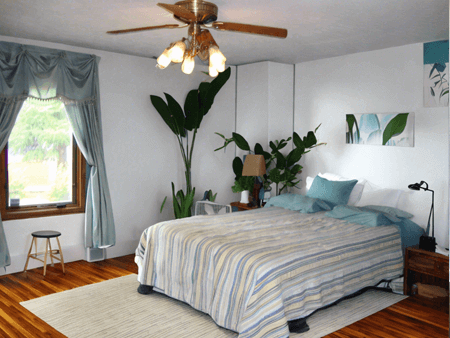 Precision+

Endpoint

Pinpoint accuracy for laser-focused customization. The Precision+ API endpoint offers a built-in brush tool for element-specific modifications. Ideal for projects requiring high levels of customization, this feature ensures seamless blending of changes with existing designs.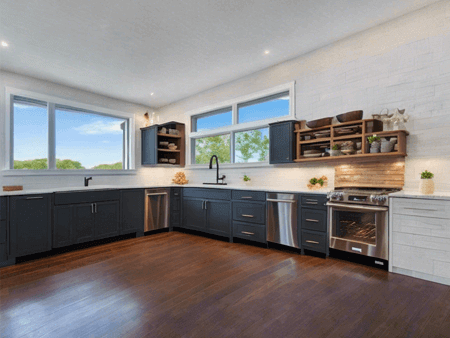 Fill Spaces

Endpoint

Bulk Designing with full Control.The Fill Spaces API endpoint allows for the mass addition of furniture and decorative elements. Specify areas for AI interaction to maintain control over structural elements like windows and walls.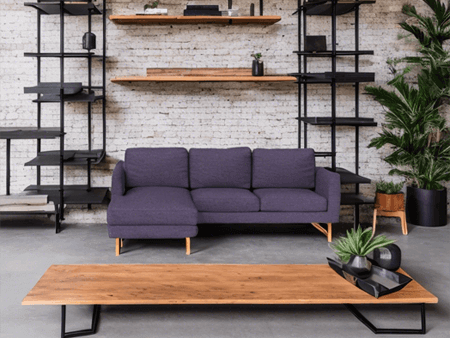 Decor Staging

Endpoint

This module leverages AI to revolutionize the display of furniture and decorative items. Ideal for interior designers, furniture makers, and homeowners, this feature allows for the staging of products or visualizing new purchases in different settings.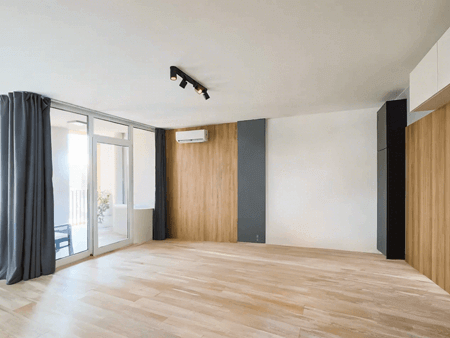 Furniture Removal

Endpoint

Designed for realtors, homeowners, and decluttering enthusiasts, our AI Furniture Removal module transforms cluttered spaces into blank canvases. Our AI will digitally clear out all the furniture, providing a clean slate for new design ideas or property listings.
HD Scale-Up Tool

Endpoint

Seamless upscaling of any design.The HD Scale Up API endpoint provides an instant quality boost to your designs. Ideal for projects requiring high-resolution output, upscale any design to at least 90+ DPI with a single API call.
Ultra Enhancer Tool

Endpoint

Automated design polishing.The Ultra Enhancer API endpoint applies a professional-grade filter to your designs. Enhance image clarity and lighting automatically, adding a polished finish suitable for high-end projects.
Choose the Right API Plan for Your Business
Standard SME Plan

Up to 2.000 API Calls / month
Access to Latest AI Models
Access to All Room Types
Access to All Styles
Custom Instructions Function
Redesign Endpoint
Precision+ Endpoint
Fill Spaces Endpoint
Decor Staging Endpoint
Furniture Removal Endpoint
HD Scale-up Tool Endpoint
Ultra Enhancer Tool Endpoint
Premium Support

Meet our community
You're in good company with HomeDesigns.AI:
Don't believe us,
read the reviews:
"I use HomeDesigns.AI to help my clients visualize how their backyard could look like if they hire me for the job. It works flawlessly!"
Vasi Gradinaru
Landscaping Expert
"I needed to replace my living room furniture so I generated a few design ideas with HomeDesigns.AI. I picked my favorite, sent it to the furniture maker and now I have it in real life. Awesome technology!"
Cristian Rama
UI/UX Designer
"I run a real estate agency and a lot of my clients send me pictures with their empty properties. I use HomeDesigns.AI to furnish them automatically. It has become an indispensable tool for us."
Septimiu Eugen
Real Estate Agent FAQ
Common questions
The HomeDesigns API is a tool that allows developers to integrate our home design generation capabilities into their applications. By using our API, you can generate unique and creative home designs for various purposes.
1 API call is equivalent to 1 generated design. Whether you're using the Redesign, Precision+, or Fill Spaces module, 1 call results in one generated design.
To get started, you'll need to sign up for an API key. Once you have the key, you can integrate it into your application and start generating designs.
While we are a small team and it's ideal for clients to have an in-house development team, we understand the complexities of integration. We can negotiate a deal where some of our developers assist in integrating our solution into your system.
Yes, as soon as we introduce a new feature to our platform, we begin the process of incorporating it into the API. This ensures that our API users always have access to the latest and greatest features.
The number of designs you can generate depends on the API plan you've subscribed to. The Standard SME plan has 10.000 monthly calls, but we are open to negotiating a deal that fits your organization size.
If you encounter any issues or need assistance with the API, you can reach out to our support team HERE.
The generated designs are available in various formats suitable for different implementation. You can check the API documentation for more details on the available formats. You'll get access to the API documentation immediately after you subscrbe to an API plan.
We prioritize the security of our users and their data. Our API is built with the latest security standards to ensure that your information and designs are safe.
Yes, the API offers various customization options to ensure that the generated designs align with your specific requirements.
If you need more credits, you can contact us for a custom API plan tailored to your needs.
Yes, our API is designed for seamless white-label integration, allowing you to offer our advanced home design solutions under your own brand name.